The infographics below are meant to help the world better understand the Kurdish people and the Kurdish regions of Turkey, Syria, Iraq and Iran. Click each infographic for more information, and share them with your friends and family.
Most Kurdish people live in Iran, Iraq, Syria and Turkey.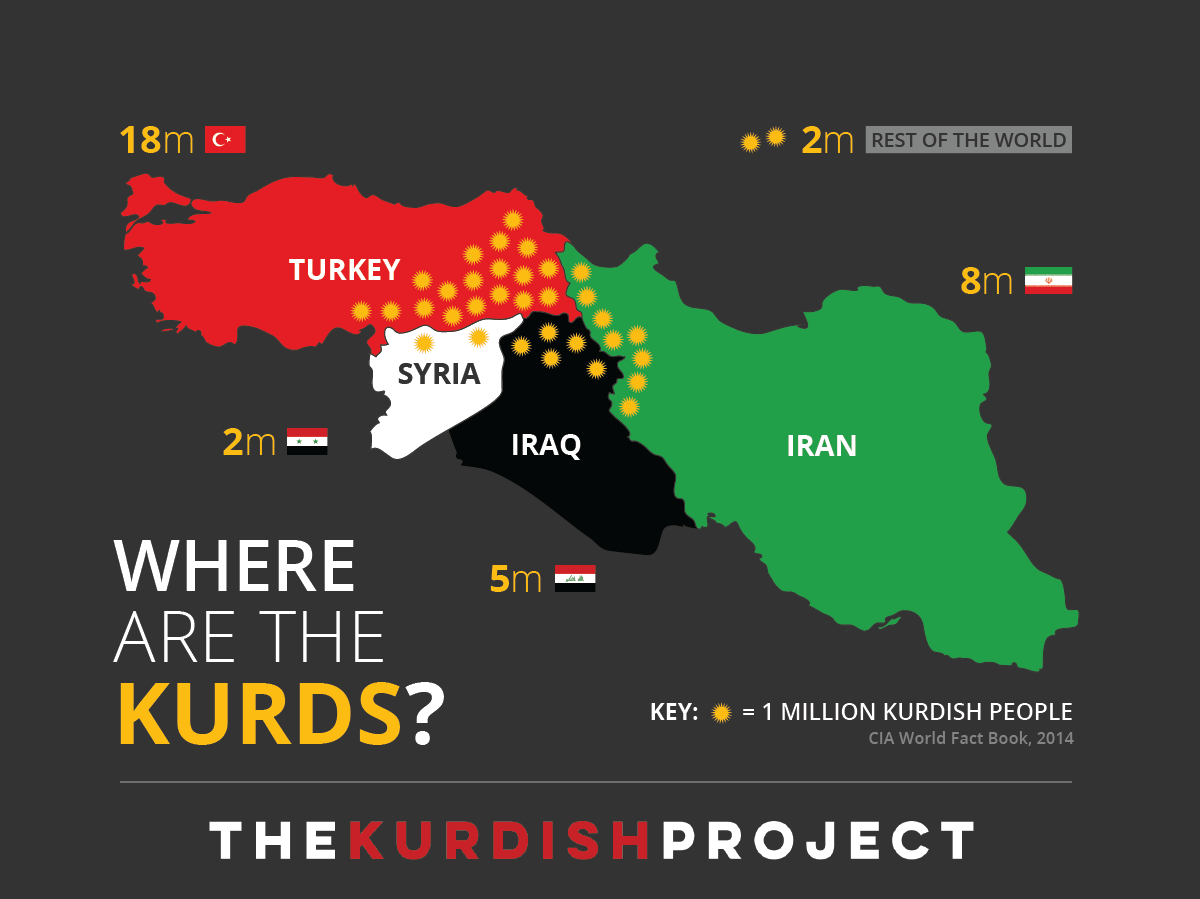 The Kurdish population is estimated to be over 30 million.
40% of the Kurdish military forces are Kurdish female fighters.
Kurds spend nearly 16% of their budget on education.
30% of the seats in the Kurdistan Regional Government (KRG) are reserved for women.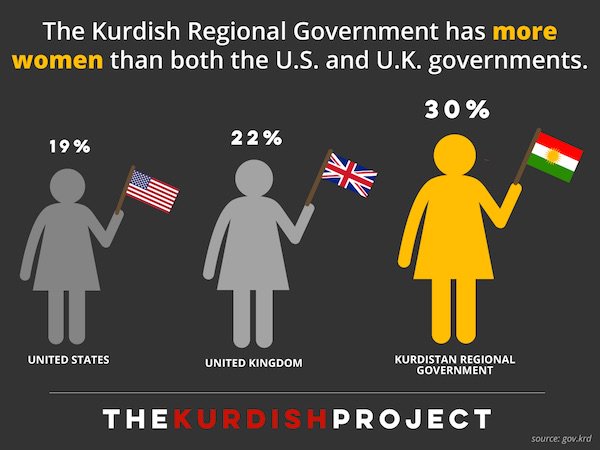 Kurds have taken in over 2 million displaced persons from Syria and Iraq.